Archive by Author | Shirley Cooman
Almost every organisation in the world is aware of the benefits that the public cloud has to offer, but most of them still prefer an on-premises environment for their workload. They weigh the advantages of a public cloud solution against the risks and decide that security and control are too important to give up. However, the question should not be what to choose, but how to ensure that you can enjoy the best of both worlds.
The public cloud has convinced enterprise leaders in all industries. According to a survey by 451 Research, commissioned by Hewlett Packard Enterprise, a staggering 97% of more than one thousand questioned IT decision-makers think the public cloud is a positive experience. Despite this clear belief in public cloud solutions, many enterprises keep their workload located on an on-premises infrastructure.
Even when they decide to shift to a public cloud, they often return their data to a private environment after encountering the many pitfalls of this new world. Not every organisation is the same, so choosing the right cloud environment can be different for every company. That's why we must look at the main benefits and disadvantages of private and public clouds. Which path is the right one for your organisation?
---
Public cloud
We start with the public cloud. Why are so many enterprises convinced that shifting to the public cloud would offer them amazing benefits that could transform their business?
Organisations need to keep their IT budget under control. Especially after the COVID-19 crisis, cost-efficiency will be an important factor in all business decisions. But IT is also more than ever the backbone of any organisation. A public cloud solution enables companies to simplify their IT and pay for what they use. In a private environment, businesses often invest in more capacity than what they need, just to be on the safe side.
To keep up with changes, organisations should be able to respond quickly to trends and developments. In an on-premises infrastructure, IT often slows down the business. It can take months to deploy a new solution and this is an eternity for a modern company. In a public cloud, resources are hosted on the premises of the service provider. Enterprises can access new resources whenever they want.
Public cloud environments are saving organisations time and money, both essential ingredients to flourish in this rapidly changing world. On the downside, you can only enjoy the full potential of the public cloud if your company is willing to give up control over security and compliance. It is no surprise that those are the most important characteristics of an on-premises infrastructure.
Private cloud
The lack of control in a public cloud environment already makes it clear why companies continue to work with a purely private infrastructure, although this is by far the most expensive option.
Some organisations have no choice but to run their applications locally:
In a private environment, organisations are in control of all data. They decide where this information is kept, who has access and how it is used. Privacy concerns and strict regulations are important reasons why companies hesitate to shift data to a public cloud. Especially if your enterprise is operating in a highly regulated industry, you need an extreme level of control over your assets.
Sensitive information should always be handled with care. This is no guarantee when data is stored in a public cloud environment. Your organisation would depend on the cloud provider to ensure the security of the data. In some sectors, such as the banking industry, the sensitivity of data is simply too important to risk security issues. Ultimately, the loss of data can be much more expensive than missing out on the financial benefits of a public cloud solution.
Security, compliance and privacy are the main reasons why companies want to retain control of their data. It is of course frustrating that they have to miss out on the profit and flexibility that a public cloud computing model would offer them. So what if we tell you that there is a way to enjoy these benefits without giving up control?
Hybrid cloud
Many organisations already use a multi-cloud approach. This means that they are running more than one private and/or public cloud solution. An even better strategy is migrating to a hybrid world. This would allow you to shift applications to a third-party public cloud environment and keep specific data or tools within a secure on-premises infrastructure.
A hybrid cloud solution provides companies with the control they need to ensure security, privacy and compliance, and it still gives them access to the financial benefits and the flexibility of the public cloud. Especially if your company is using a lot of sensitive data, a hybrid cloud can open a new world of opportunities. It ensures faster, simpler and more cost-efficient IT while your IT department is still pulling all the strings. A consumption-based model that focuses on your needs allows you to pay only for what you use.
To discover how your company can benefit from a hybrid cloud solution, you can rely on the expertise of a trusted IT partner. Computacenter introduces its customers to HPE GreenLake as an effective consumption-based model. Do you want to know how you can also benefit from this solution?
Want to know more?
Download our free e-book about upcoming IT challenges or visit our website to discover how we can accelerate digital transformation in your business.
Moving to the cloud has become a necessity for most organisations. Although companies understand the benefits of the cloud, a significant proportion of them decide to return their workloads to a private environment. Why? Concerns about security and lack of control are two important explanations. In this blog we describe the most common pitfalls to avoid when shifting to the cloud. We also explain how to solve these issues and still enjoy the full potential of cloud solutions.
The cloud is an essential aspect of every business strategy that focuses on digital transformation, but it also appears to be a very difficult exercise. An IDC report recently indicated that 80% of companies are expected to repatriate workloads that were primarily part of a public cloud environment. The research states that about half of public applications are expected to repatriate to an on-premises environment over the next two years. The most important reasons are security and performance, but also costs and lack of control.
Moving to the cloud can indeed be extremely challenging for organisations. Here are some of the main pitfalls to avoid:
1. Lack of Vision
Cloud transformation may seem like a technical challenge at first sight, but it will have an impact on the entire company. It can change the way a business operates in many different areas. Think of budgets, productivity, daily operations and development. That's why a shift to the cloud should always start at the top floor of an organisation. The IT department must be fully supported by the board and have access to all the necessary resources.
Unless the management of the company understands both the benefits and risks of moving to the cloud, this process will almost certainly fail. The cloud holds many mysteries, even for well-trained IT employees. It is a good idea to support them with advice from cloud experts and consultants, especially if you want to avoid the other pitfalls we are about to explain.
A powerful cloud strategy also involves thinking about which workloads can be moved to the public cloud and which workloads require a more private environment. The benefits of the cloud are often so attractive that companies forget to think carefully about the risks.
2. Security Risks
This brings us to the most main reason why, according to a 451 Research commissioned by Hewlett Packard Enterprise, two-thirds of the workload is still located on-premises despite the fact that a majority of companies agree that the cloud offers a positive experience. Data breaches are common news and companies invest a lot of money in the protection of their infrastructure.
Storing data and important files on external services always exposes organisations to new risks.
Of course, you can expect a cloud service provider to handle sensitive information with care and create an highly secure environment. But lack of control is a real concern for many enterprises when shifting workloads to the public cloud. Security issues can cost companies a fortune and the reputational damage can even be beyond repair.
Here are some things to consider when you switch to a public cloud strategy:
Make clear decisions about who is supposed to have access to specific data and resources. Not all employees should be able to see all information stored in the cloud.
Always take a risk-based approach when moving assets to the cloud. This also involves securing the devices used to access a cloud environment.
Encryption is key to all your actions.
Train your team to understand how to mitigate security concerns in the cloud.
3. Underestimating Costs
Cost efficiency is one of the greatest benefits of a public cloud environment, but many enterprises still underestimate the investment that is required. Providers will usually not charge any costs for the implementation of data, but the transfer can take you several weeks depending on the volume of the data. Many organisations also buy more storage space than what they need.
As the footprint of technology in all businesses continues to grow, companies need a model that develops in alignment with their technological life-cycle. In the end, a 100% public cloud strategy will not always be the most cost-efficient solution. Security is one reason to carefully consider which workloads can run in public and private cloud environments, but cost is definitely another important factor to keep in mind.
4. Compliancy and privacy issues
Security and compliancy are closely related. Especially when you are dealing with sensitive and personal data, changing regulations about privacy are a real concern. Think about the strict privacy rules that are imposed by GDPR obligations. Many enterprise lose track of their data in the public cloud and don't know who has access. This lack of control can be a real nightmare as you don't want to risk irregularities. Sanctions are very expensive, but once again reputational damage might be the highest price to pay.
The more data, software and tools an organisation uses, the more challenging compliancy becomes. IT must be able to monitor the tools that are used and where the data is located.
The solution: hybrid cloud
These concerns are the main motivations for companies to return their data to a more private, on-premises environment. Of course, the benefits of cloud solutions are extremely important to remain competitive and to successfully transform your business. This is why many organisations are now discovering the potential of a hybrid cloud solution.
Control is an important aspect of this hybrid cloud environment. It allows an organisation to move part of its applications to the public cloud, while another part remains private. This enables the IT department to stay in control of the most critical operations. They can manage all data and establish protocols for how particular data should be handled. A hybrid cloud environment is also a very scalable solution that will significantly lower IT costs. A purely private cloud is often extremely expensive and time consuming.
In short, hybrid cloud solutions combine the security and control of an on-premises environment with the versatility of public cloud computing. To find the best strategy for your organisation, you can seek professional assistance of a dedicated IT partner. Computacenter has the expertise to understand your needs and introduce a hybrid cloud solution that will benefit your company in the short and in the long run.
Want to know more?
Download our free e-book about upcoming IT challenges or visit our website to discover how we can accelerate digital transformation in your business.
Digital transformation has been a buzzword in many organizations in recent years. It has become part of the strategic plans of almost every enterprise in the world. Still, the process itself is often challenging.
The COVID-19 crisis has demonstrated that companies need to be more flexible and agile. It is now or never to digitise every layer of your organisation. These tips will help you to get started.
The impact of COVID-19
Most business leaders believe their company has already taken its first steps in becoming more digital. However, a web shop or a mobile application may be nice to have for customers, but it is no true digital transformation. Many enterprises discovered this when COVID-19 started to spread and they had to adapt their operations to a new reality. They all feel the urge to transform their business, but usually have a lack of time, money, or other resources.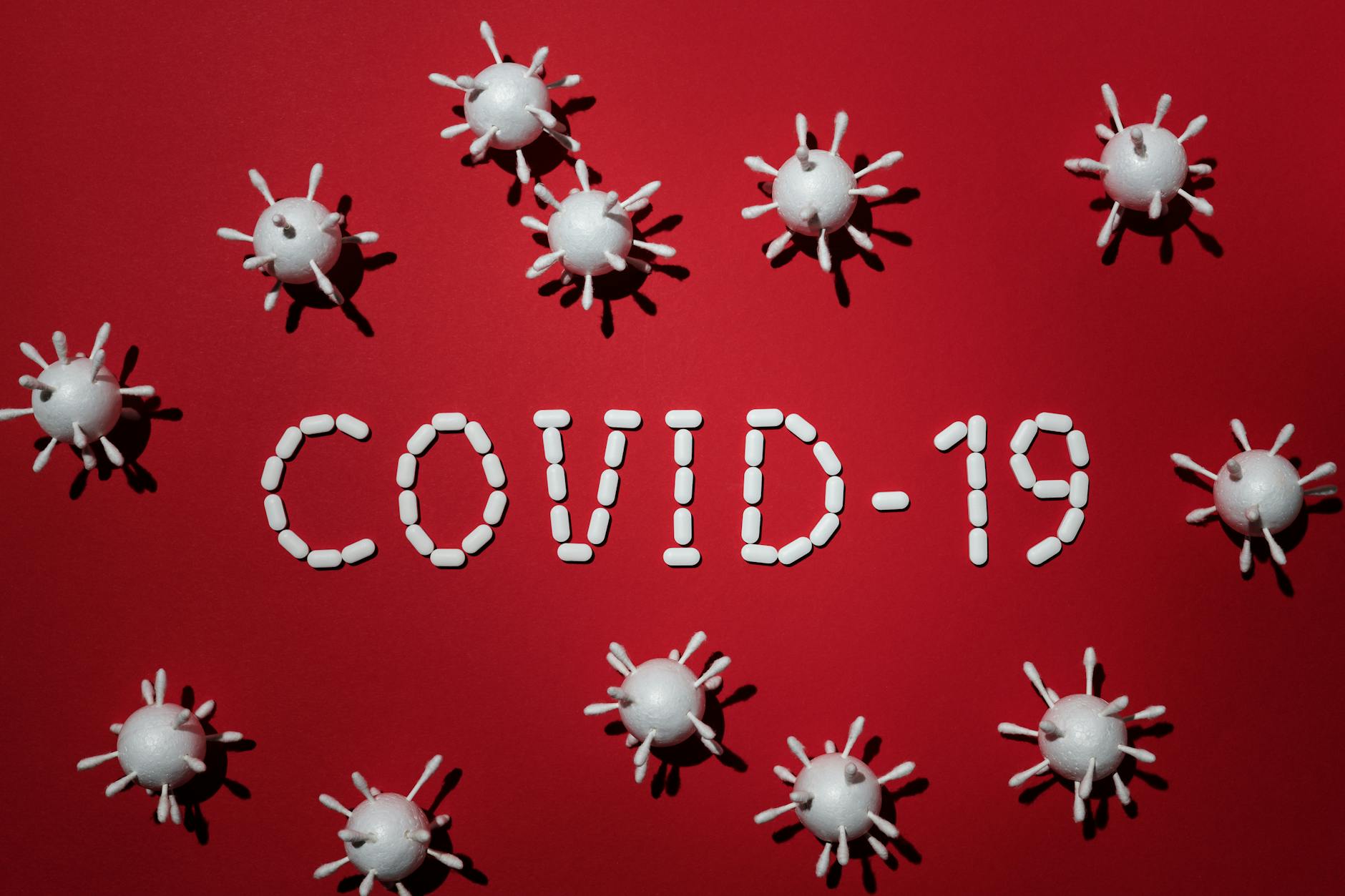 To survive in the post-corona era, digital transformation should be your top priority.
"Never let a good crisis go to waste", Winston Churchill once proclaimed. Do not wait and hope for the old times to return. The following tips will help you make your business future-proof.
1. Define what digital transformation means to your business
Each company is different and has specific needs and challenges. Therefore, you should start by looking at where your business is standing today. What are you doing right and what do you need to reach your future targets?
Always focus on the perspective of your customers. Digital transformation should be about bridging the gap between their expectations and what you are offering them now. Technology has changed our entire society and customers also engage with companies and brands in different ways. Think about how smartphones allow us to interact from anywhere and at any given moment.
Digital transformation should change interaction with your customers and enable you to accurately respond to questions in the blink of an eye. Your employees also need the tools to connect with each other and share information wherever they are.
To keep up with demands, your entire supply chain must be digital. Even your complete business model should be adapted to benefit from digital solutions in this amazing new world.
2. Train your people
Digital transformation is more than buying new technology. This won't help you unless you also have the right people and processes. It is a new mindset that should be present in every department of your organisation. Even your management team will benefit from a tech-savvy leader who understands what business needs when decisions about budgets are made. You may even have to redefine certain roles and responsibilities to align the structure of your company with these new targets.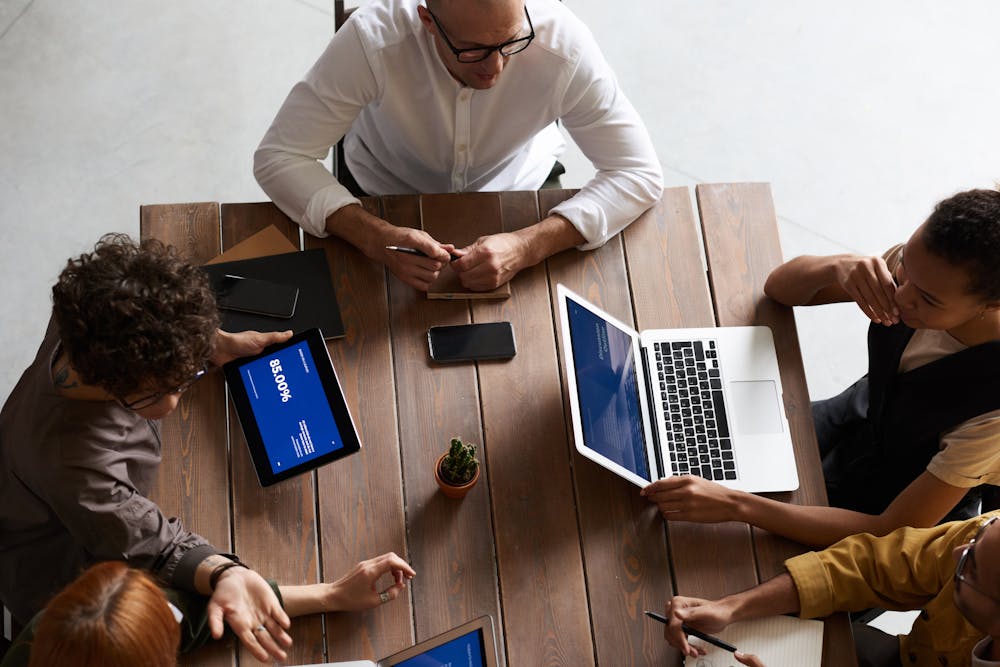 Of course, a digital world also requires new skills.
Some of these profiles – think about data scientists – will be hard to find as they are high in demand. Fortunately, many of these new responsibilities can be covered by training and re-educating your existing workforce. Make sure that your people have time and resources to acquire new skills. Part of their routine work can be solved by automated solutions. This will enable employees to focus on more challenging tasks that will bring more value to your organisation.
3. Evaluate the tools you are currently using
Your organisation can only become more efficient if you understand how your people are working today and what they would need to improve. What tools are they using to share information or to communicate with customers? They are probably using software, but is it still the best solution for your company? New technologies can sometimes offer much better support. Identifying internal and external inefficiencies allows you to optimise the experience of both your employees and your customers.
Of course, do not fall into the trap of over-provisioning. Many organisations pay too much for software, tools and storage space. In this new world, consumption-based IT models offer you fast access to new technology and you only pay for what you actually use. HPE GreenLake is a great example of a solution that simplifies your IT operations by delivering on-demand capacity and planning. It combines the agility and economics of the public cloud for all workloads that cannot be transferred to a public cloud solution.
4. Don't be afraid to take risks
Change never happens unless you are willing to take risks. Most organisations operate with standard procedures that never seem to fail. However, it also makes them very rigid to deal with unexpected events or trends. The most successful brands are the ones that can predict these trends before they actually occur. Create a safe environment that allows for experimentation, even when success is not guaranteed.
Failure offers organisations the most valuable insights about the future. This is another reason why you need an innovative spirit in your management team.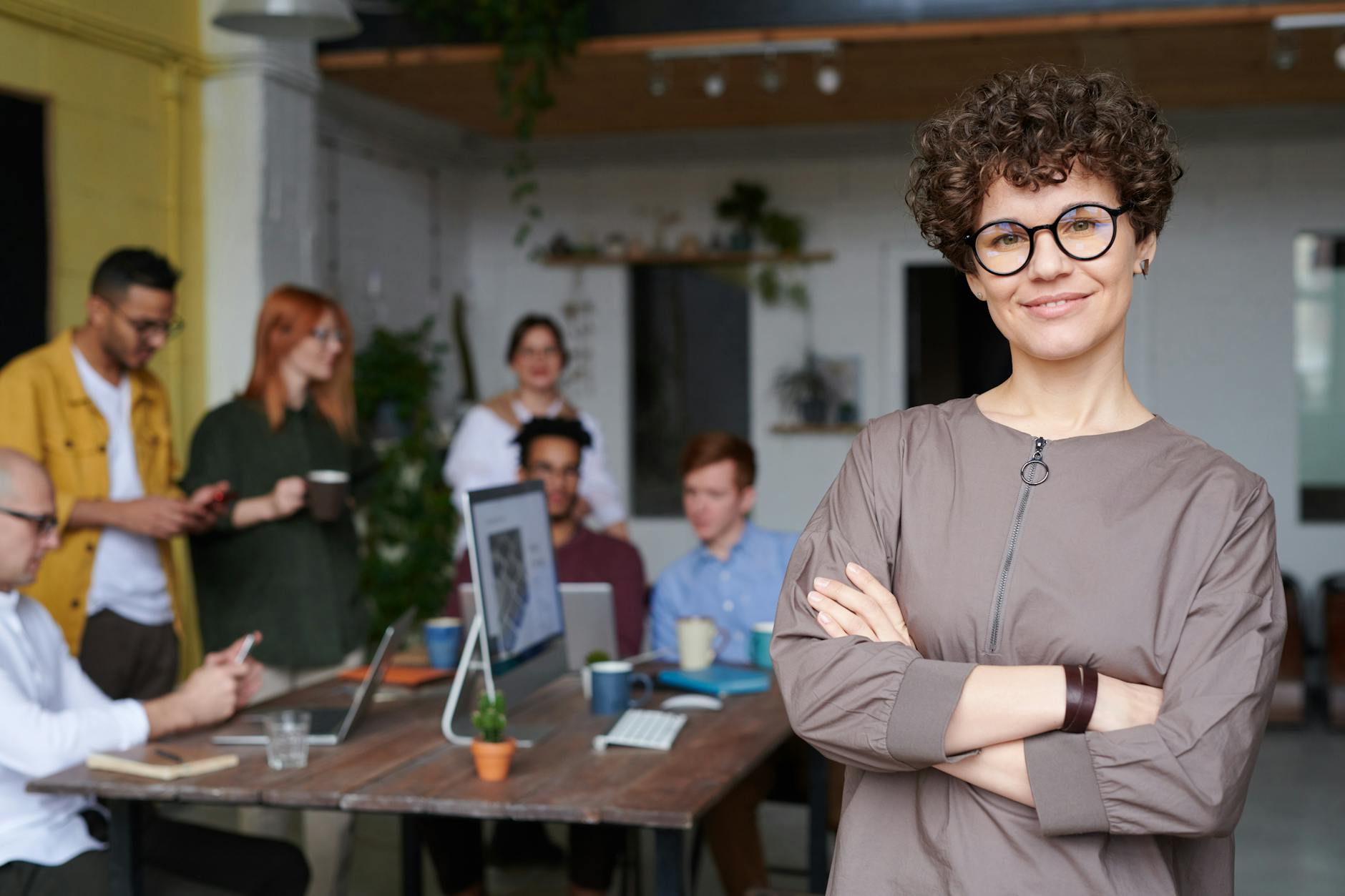 Your main concern as a business leader is making sure that the numbers are right to keep your shareholders happy, but you also need people who are capable of asking questions about the way you are handling things. Stimulate this mindset among your employees by showing them the value and benefits of new technology.
5. Optimise operations and evaluate
Once you have a clear vision and a digital road-map, you can start optimising your operations. This is where the value of data comes in. All enterprises own a lot of information that could improve their operations and services. You need analytical models that use the data to provide insights that lead to fast and efficient decision-making.
Remember that digital transformation is never really finished. Each new strategy should be monitored and adjusted to ensure that it still works. A model that can predict trends today will not necessarily be effective one year from now. By then, your company could have grown and even your entire industry might have evolved. Consistent evaluation is the key ingredient to long-term success.
This way, you can also ensure that your employees are using the best tools to do their jobs.
6. Find the right partner to guide you on your digital journey
Digital transformation is a difficult challenge for many organisations, but it should not be so hard. You don't have to embark on this journey all by yourself. Most business leaders have enough work to deal with the impact of COVID-19 on their organisation. This is why you could reach out to an IT partner that has the expertise to find the best solutions.
The focus of such a company is to make your own organisation more successful. They understand your business, challenges and needs, and know how to make your company future-proof.
Computacenter is the loyal IT partner of many organisations. One solution we can deploy in your company is HPE GreenLake. This is a consumption-based IT model that gives you fast access to the technology you need for your digital transformation. It enables cloud-like benefits for on-premise infrastructure and you only pay for what you really use.
Want to know more?
Download our free e-book about upcoming IT challenges or visit our website to discover how we can accelerate digital transformation in your business.