Archive | December 2020
Employee Experience is now firmly embedded into the conversation around the Modern Workplace, so what does it really mean?
Employee Experience largely borrows concepts and approaches from the customer experience mind-set and applies these to the employee perspective.
It seeks to understand and improve all the employee touch points. This could be anything from attracting talent and on-boarding through to how the employee performs their job and how they get rewarded.
Let's break it down into the three focus areas Technology, Culture, and Physical. Each of these areas need to consider how they impact the employee experience.
Technology
The technology an organisation uses is a crucial component in a positive employee experience. It needs to consider the right tools and resources people need to get the job done. This usually starts with a discussion around the kind of devices employees have, do they have the right laptops, mobile phones and tablets etc, but it's also needs to broaden to cover other elements such as their collaboration tools and business applications. Increasingly, we are aligning to user personas, where we are giving the right user the right services with a level of choice that is relevant to them.
This element is the traditional heartland of Computacenter's services and solutions and something that has been integral to our Digital Me strategy for some time.
The key consideration here is to ensure the experience is consumer like, robust and reliable. Giving the user that modern workplace capability and supporting their needs.
Above all else, technology should make it easier for people to do what they need to do when and where they need to do it.
CULTURE
The culture consists of the values, attitudes and relationships that exist in the workplace. It's the feeling we get from being at work and working with our colleagues. This can manifest itself into a series of statements about the company that result in how we feel about our work.
Do you feel energised when you go into work, or do the hours drag by?

How does your company treat you?

How do you get communicated to? – Do they have an email culture, or do they use other methods and channels?

How do you like to be communicated to? – Do you ignore emails and only respond to calls?
These emotions and statements and many more like them, make up the culture of an organisation.
As part of Computacenter's Workstyle Analysis service, we often find that we are uncovering various aspects of the culture within an organisation. This provides us with great insight into how employees feel about their work and the services that they use and how the other elements such as technology and physical effect their overall experience.
PHYSICAL
The physical environment is an essential part of the employee experience. Providing the employee with flexibility in how and where they work is a hot topic right now.
This often means we need to consider and factor in the ways people want to work. Increasingly this means choice; providing environments from hot desking to huddle rooms ensures the employee can work how they want to. Providing the right environment for the right task.
Computacenter are ideally placed to help with these challenges, our raft of capability from Meeting room solutions, video conferencing through to our smart building infrastructure and cabling services means we have solutions to meet these needs and create that engaging and modern environment.
The goal here is to provide the right spaces that can foster more connections, improve collaboration and even act as a representation of the customers values and culture.
EMPLOYEE OF CHOICE
The combination of all these elements makes up the employee experience.
This sum is key to the overall success of the organisation and how it is perceived by its employees. Improving the individual elements will only improve the overall employee experience and in turn make that organisation a go to place for its future employees.
Driving a better employee experience has always been at the heart of both Computacenter & Microsoft's strategy.
Read our Many Faces of Work – Employee Experience executive briefing for further information on the subject.
This year, Computacenter UK sponsored the Women in Tech Festival 2020. As part of our sponsorship, we asked inspirational people from across our organisation to share their thoughts on different issues facing women in technology today.
In this blog, our Cyber Security Solution Consultant Bharti Lim shares some top tips for other women in the IT sector.
---
Being female in a male dominated world isn't always the easiest ask, but I've learned a lot along the way. If I was able to go back in time and give the younger version of me some advice, then I would probably do things a lot differently.
Here are my top tips; things that I wish I had been told much earlier in my career.
1. Getting your personal branding right
What do you think of when you hear this word? Maybe a business or a product? How about celebrities – do you think of them as having a brand?
But what about your personal brand? If you Google your name, do you appear and what do you find on that all-important first page?
Branding is all about how you are perceived; whether that's on the internet, on social media, or in the workplace. Branding is important in a male dominated career as it helps to ensure that your ability and talent are not overlooked. Effective branding can open doors for you with new career opportunities, it can help you win clients, secure you a slot on an industry speaking platform, an article in a business publication, or even a nomination for an award.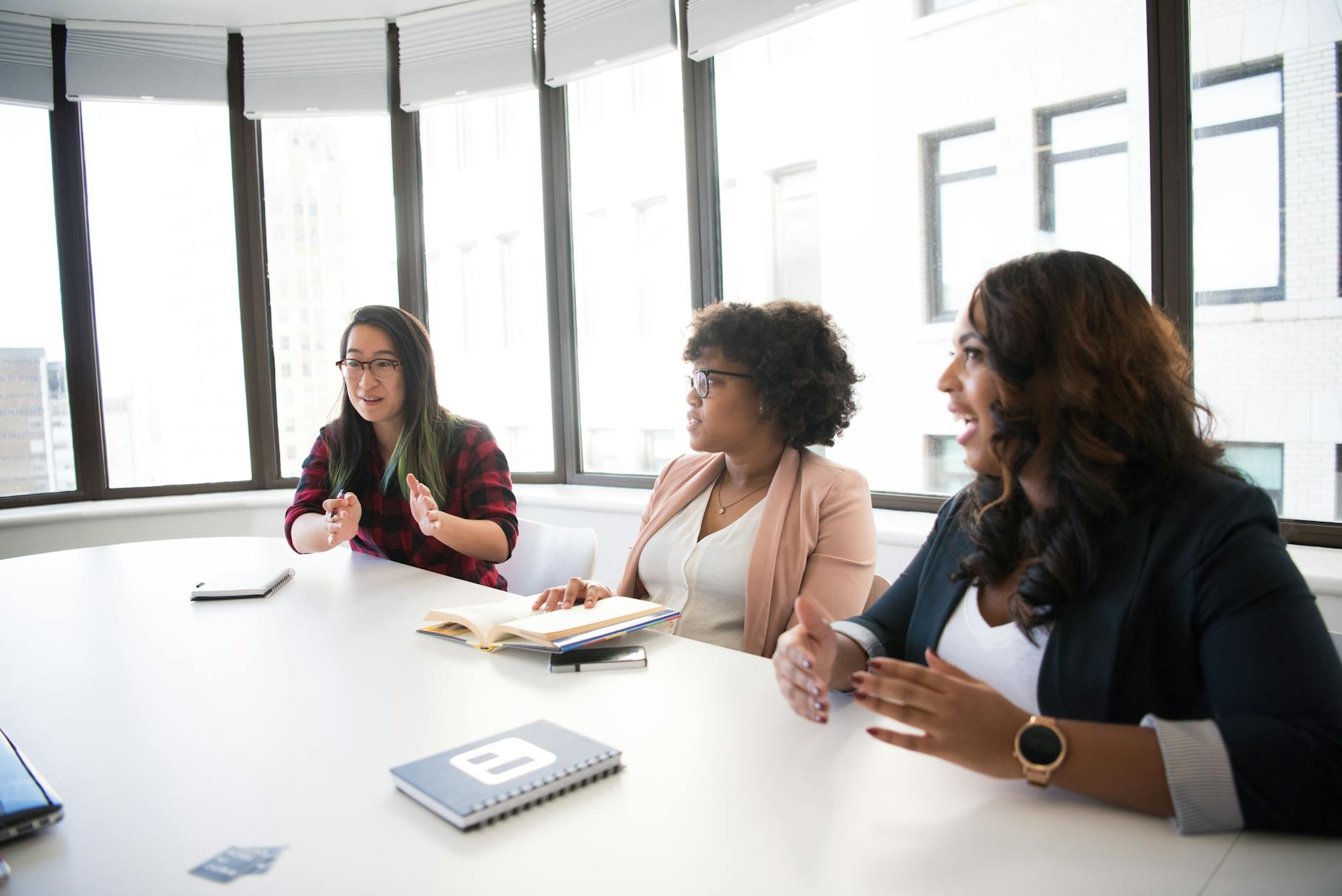 In order to create a personal brand, you have to put yourself out into the world – to see and be seen:
Create content and engage in the right conversations
Ensure you have the right profile picture
Choose the perfect headshot
Focus on the wording in your bio on social media
This is important because what people see of your brand will form their opinion of you – most likely before they even meet you.
Women often do all the above but less proactively than our male counterparts. Why? Is it a lack of confidence? Imposter syndrome? Taking the first step is hard, but once you begin, it will get easier.
A great starting point is by engaging with social content that is already being shared by other people. This could be commenting on a blog, tweet, or LinkedIn post.
The next step is to publish credible content and feed this into your network. Make sure it contains information of value that your contacts will be interested in. This can be your own original content or by using other people's content as a source to expand on.
The final step of creating your personal band is being visible in person. This is harder than ever during the restrictions imposed by lockdown. But it's not impossible. Volunteers are still required for outreach programs at schools, universities and charities. There are lots of virtual events taking place such as ServiceNow's Now at Work annual conference. These types of event always need speakers or people to participate in panel discussions.
Personal branding is not about self-promotion or bragging about your achievements but about sharing knowledge, giving back and even encouraging others and showing what you represent. Its is also a fantastic way to create and develop relationships.
2. Recognise the benefits of networking
Although women are seen to be more sociable then men, surveys suggest that women still network in the workplace far less than their male counterparts.
Networking has lots of benefits. Some of them are simple – getting to know more people in your field and learning from others. There are plenty of benefits such as finding sponsors or mentors, expanding business opportunities and of course finding a new job.
According to a joint study by the Adler Group and LinkedIn, 85% of jobs are filled through networking. But it is not just about finding a job at a new company. Networking can give you access to senior leaders where you currently work, and that regular interaction can lead to awareness and ultimately, to new opportunities and even promotions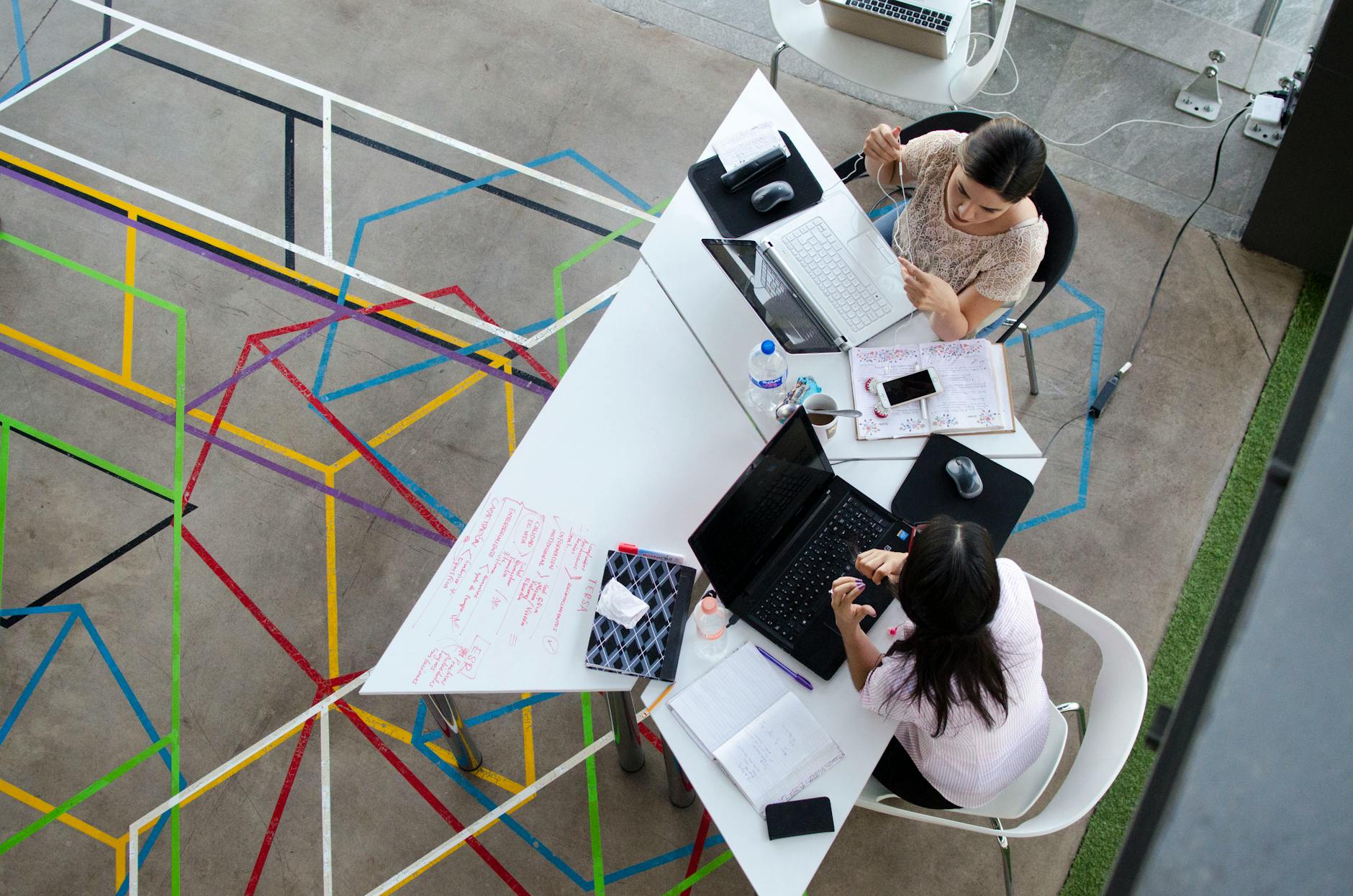 You need to network with purpose if you want to have a seat at the table where your voice and opinions can be heard. You have to be seen and become known.
Networking can also help with your personal development if you take advantage of opportunities to learn and share ideas. Many people believe that a small network is best but if you are only surrounded by people that think like you, how will you be challenged?
Networking in larger groups gives you access to a different pool of experiences, views and opinions. Also, statistically a distant acquaintance is more likely to recommend you for a job than a close friend.
Networking should be something that you incorporate into your regular routines. You shouldn't think of 'doing a bit of networking' – it needs to be thought out and proactive.
Think not 'what can you do for me' but find a way you can potentially work together and collaborate with other people. It is about creating a relationship and genuine connections; it doesn't need to be for an immediate purpose.
Another common mistake is to try form this relationship solely based on work, some of the best connections you will make can come from areas outside of work such as hobbies, travel, even pets. You can form deeper, more meaningful connections which may last longer than the position you are currently working in.
Networking should also be about giving back. This can be about opening doors for others, mentoring and training. This ties back into personal branding and what you represent. This kind of activity gets noticed even if it isn't talked about overtly.
The world of IT is a small place, it is likely that you will bump into the same people again and again in your career.
3. Know your worth
Women often downplay their abilities and achievements – it doesn't come naturally and sometimes feels like we're bragging. We are, generally, not great at shouting about ourselves and our achievements. This is not something that you associate with many of our male colleagues and peers. If we are not shouting about our achievements, then who will?
This does not only apply to telling people on social media or the workplace about your achievements, it also applies when we're interviewed. You have to know your worth and believe in it, no one else will do it for you. Think how hard you have worked to get where are you are today.
The same applies when you are offered a job – this is the perfect time to negotiate the package on offer. Know your worth in the market.
There is a fundamental difference in the way women and men behave when it comes to work, interviews, job offers and promotions. Women are less inclined to put themselves forward if they do not fully meet the job spec and less inclined to put themselves forward for promotion if no one has suggested it first.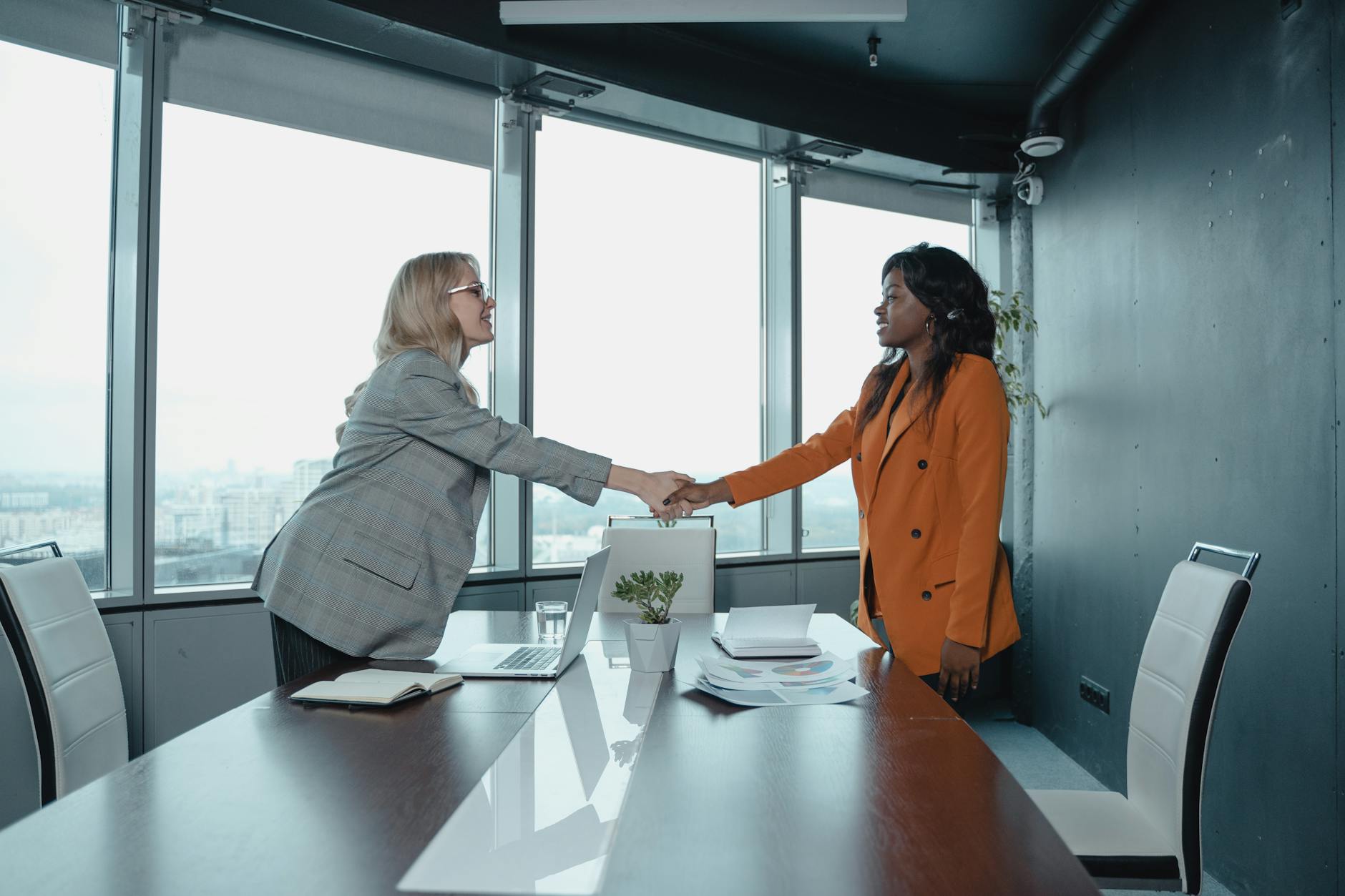 Women tend to accept the job offer with the salary mentioned and never try to push the boundaries. That's one of the reasons behind the gender pay gap.
What it comes down to is self-belief, the ability to accept failure and celebrate successes. Failure is not the end but an important step in the road to achieving success.
Speaking of successes, you need to remember what you've done; whether that's noted down as a written reference point or something you make as a mental note. One of the best ways to highlight your successes is to shout about them.
This could take the form of telling your colleagues, posting work successes on social media or listing them on your CV. You are where you are because you worked hard for it, if you can believe in your own abilities, this will change the way you work and how you are perceived.
The saying 'fake it until you make it' comes to mind.
Men have no problem working to this saying, it is time women practiced the same techniques.
How can following these tips make a difference?
A while back I made a conscious decision to work on aspects of each of the tips outlined above.
Over time, I have noticed a change in how I am seen and just as importantly, how I feel in my role. This has had a knock-on effect on how happy I am in my role, too.
So, what have you got to lose, why not give it a go?
Please leave feedback at the end of this article or connect with me on LinkedIn if you want to share your experience.
Today is the International Day of People with Disability (IDPWD), a United Nations-sanctioned day that is celebrated internationally.
IDPWD promotes equality for people with disabilities in all areas of society. This day was first announced by the UN in 1992 with the aim of advancing disability rights and protecting the wellbeing of people with disabilities.
The theme this year is "not all disabilities are visible." This focuses on raising awareness and understanding of disabilities that are not immediately apparent just by looking at someone, such as:
mental illness
chronic pain or fatigue
sight or hearing impairments
diabetes
brain injuries
neurological disorders
learning differences
cognitive dysfunctions
Would you recognise the sunflower lanyard?
As soon as I saw the theme, I instantly thought of 2 things: the sunflower lanyard and face masks.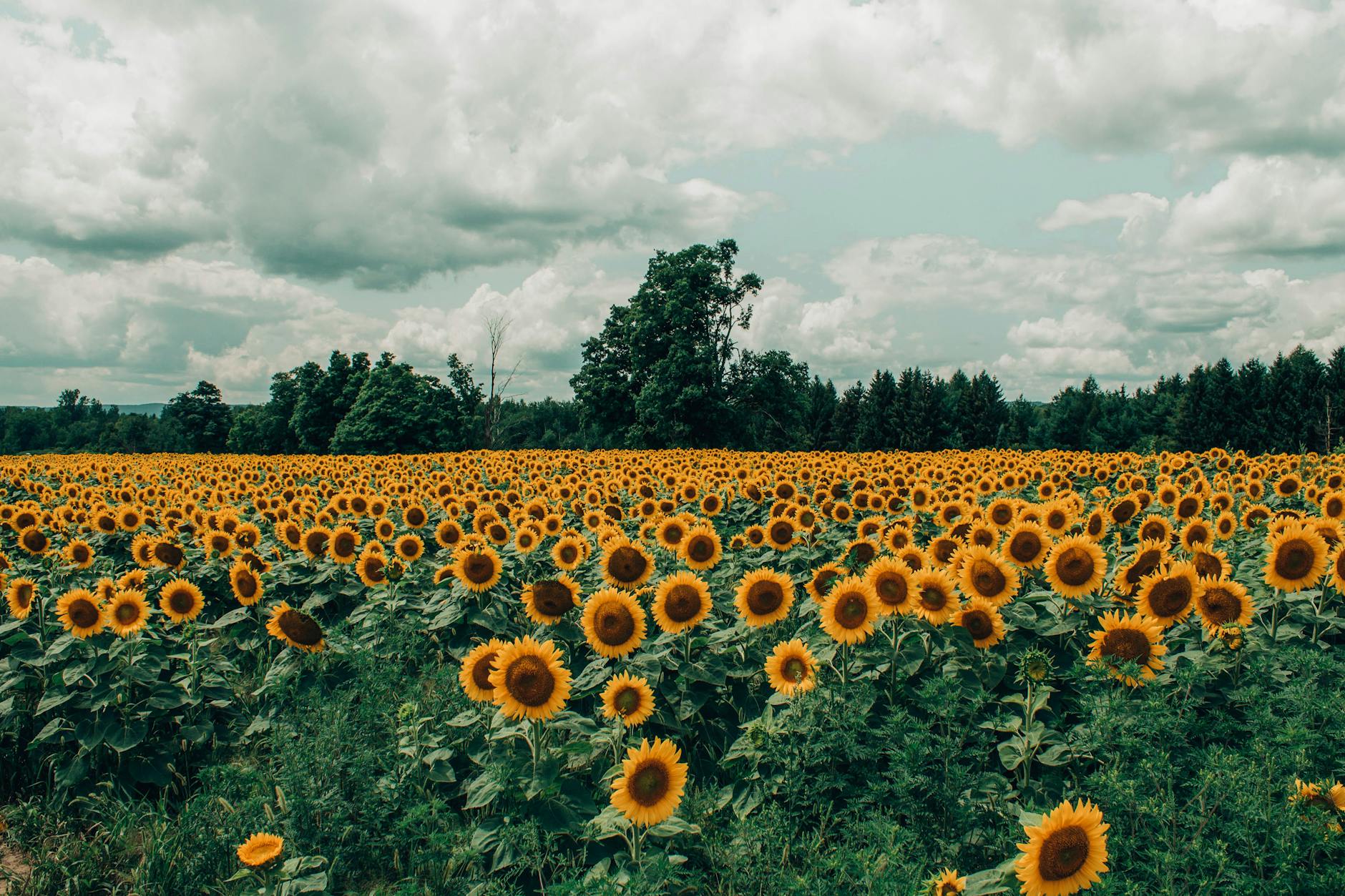 If you have not heard or seen the pictures about the sunflower lanyards, then let me explain. It is a brilliantly simple idea – a sunflower on a green background with some text.
It was introduced so that it discreetly indicates to people around the wearer that the person wearing it may need additional support, help or a bit more time. It launched in 2016 and has now become more widely adopted.
Awareness of the sunflower lanyard has increased a lot in the 12 to 18 months.
People without facemasks
The other thought that crossed my mind was facemasks. Facemasks are now part of our daily lives and by law you have to wear one when inside a retail outlet, including pharmacies.
I'm sure you will have seen someone without a facemask when ideally, they should have been wearing one.
What was your first reaction? Many people will inwardly shake their heads having pre-judged the person within the first 2-3 seconds.
I know I've done the same. But the more I thought about it, the more I realised that there are people that are unable to wear them for a multitude of genuine reasons to do with hidden disabilities.
Here are just some of the reasons you can be exempt from wearing a face mask in public:
not being able to put on, wear or remove a face covering because of a physical or mental illness, impairment, or disability
if putting on, wearing or removing a face covering will cause you severe distress
if you are travelling with or providing assistance to someone who relies on lip reading to communicate
Wearing a lanyard signifies to people around you that you are exempt from wearing a facemask due to a hidden disability.
You might be wondering if this is really needed, but in the above cases the person may not look any different to an able-bodied person. Our perception of disability is not necessarily the same for everyone.
Some of the people suffering from a hidden disability will be sitting next to you in an office, walking by your side at the supermarket or present every day on the school run. It is easy for us to identify the person with a visible disability but so many people around us have disabilities that we aren't familiar with seeing or hearing much about and therefore assume that they might not be affected.
When the smile doesn't show what is happening on the inside
This year I came across an amazing lady called Nicky Newman, @nicknacklou. I found her account on Instagram almost by accident. She posts funny videos, dances around, is always smiling and she has a very bubbly social media presence.
And then I saw what was going on behind the smile. Although it looks as though she is having a great life, she is living with secondary or metastatic cancer.
This is a cancer that has spread from the part of the body where it started (the primary site) to other parts of the body. This cancer is still named after the place it originated, for example if it was originally breast cancer it can spread to your lungs but still be called breast cancer.
This cancer cannot be cured. It can however be treated but it requires a never-ending long-term treatment. Continuous ongoing treatment means that the body is always having to work against the cancer, often this can be painful, cause fatigue, breathlessness, as well as other symptoms.
If I met this woman on the street, I would never guess the pain her body is putting her through. I would never know what mental struggles she might be having as she makes trips in and out of hospital, the never ending scans followed by the anxious wait for results. I would never know what mental struggles she might be having as she makes trips in and out of hospital, the never-ending scans followed by the anxious wait for results.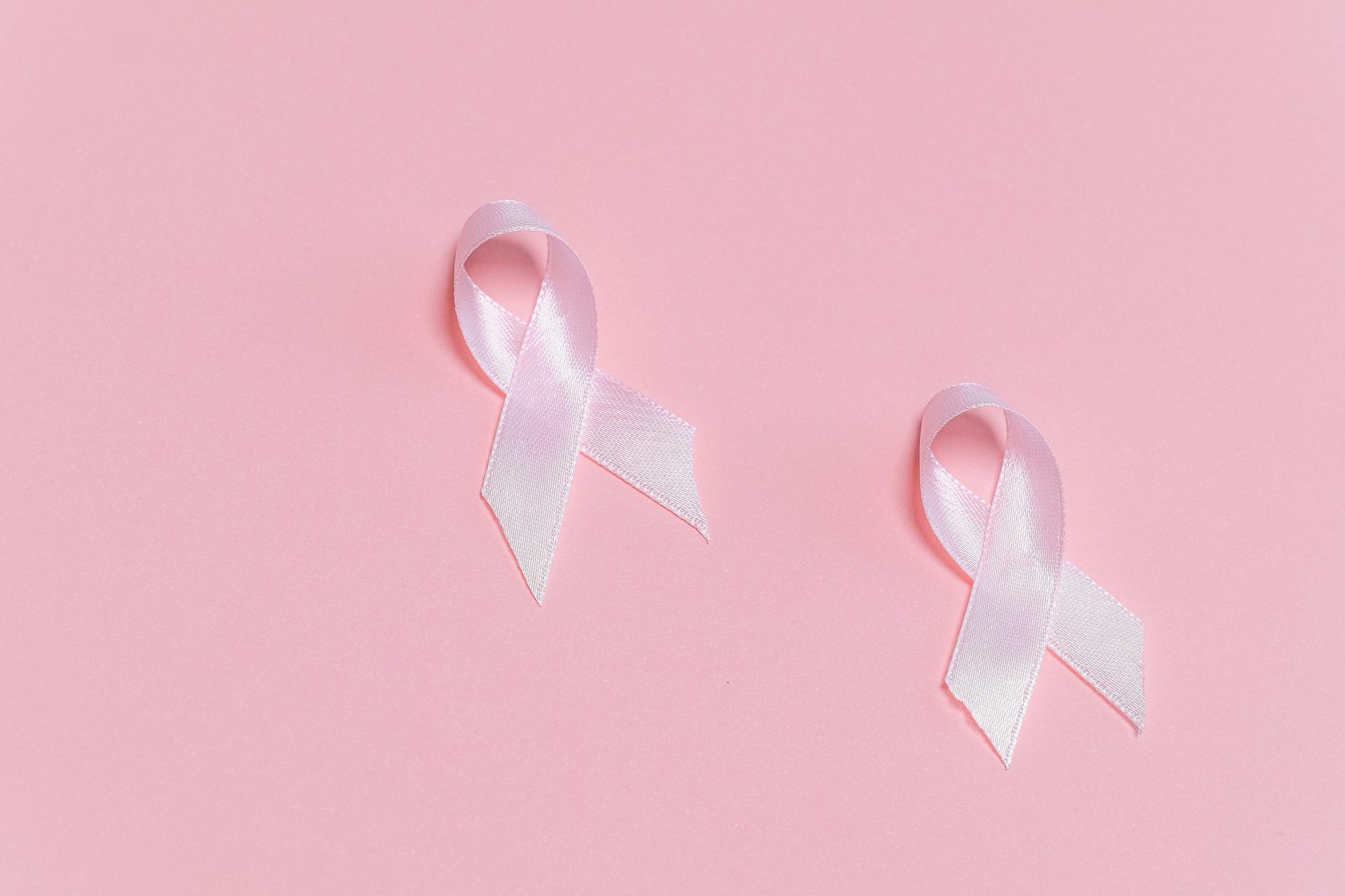 She hasn't lost her hair. She looks fit and healthy so would I question her using the disabled facilities or parking in a disabled parking spot?
Sadly, if I am honest, I would have done, until now. Just to be clear Nicky does have a blue parking badge and secondary cancers are classed as a disability. However, we are so used to looking at the person that in this case there is not a single thing to suggest otherwise.
After following Nicky's Instagram, I have to say I have changed how quickly I judge the person in the supermarket not wearing a mask, or someone who is taking ages to do a simple task.
We hear much more about about mental health, learning difficulties and of course physical disabilities but there are so many we still don't know or think about. At the moment and for a long time to come mental health for many people will be at a low point. So many people are struggling, and we could all do with being a little more sympathetic and less judgemental.
How do you spot a hidden disability?
Until facemasks were a legal requirement, I didn't hear anything about the impact on people that rely on lip reading and how difficult this was going to make life for them. I still haven't seen many masks available to help those with hearing impairments.
And what about the helpers that also need to be mask free in order to provide support?
This is truly unprecedented times we are living in. It is tough on us all.
There is fatigue at the on-going limitations placed on our daily lives. One of my teammates remarked that it was strange to see people hugging on 'I'm a Celebrity' because by and large, we need to remain socially distanced from the majority of people we know.
It can be easy to lose our temper at situations, especially with people that may appear to be breaking the rules by not wearing a facemask or acting in what may seem an inappropriate manner.
But I urge you to take a moment to think how hard it is to spot a hidden disability, look for that bright yellow sunflower on a lanyard and give people the benefit of the doubt a bit more often.
You might just help to make their life a little easier.